This article is a stub.
You can help
WOTS Wiki
by
expanding it
.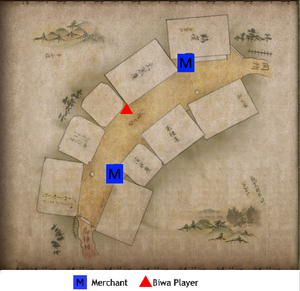 Posting Station is an area in Amana in Way of the Samurai 3.
A local district populated with tourists and merchants. The crime rate is high due to the volume of people coming and going.
This town has 2 merchants and 1 biwa player.
Merchants
Edit
The 2 merchants in the posting station are (???) and (???). They appear everyday but can only be found between 8h and 16h.
Sold items will go here